Wallpaper selection for kids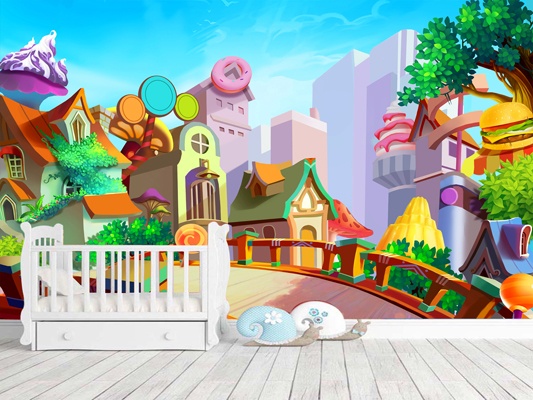 When we talk about kids rooms then they have to be some different from the adult rooms because there should be more colors which will fascinate kids and then they will like to stay in their room happily and sleep without creating fuss in there. You can search for the wallpaper patterns for bedrooms of kids and you will get to see how amazing color they are using in their designs and you will get some great ideas from there. You have to select wallpaper for kids' room by their age as the color and design preferences will change with age. Get some great ways to select according to age here:
Infants: Infants are the ones that will be in the age of less than two before they start walking. These initial two years will be the most crucial ones as kids will learn a lot of different things in these two years that will make the foundation of their character and their behavior. You have to make their room in a way that it contains some primary colors instead of the pastel ones as they are not able to recognize the pastel colors.
Toddlers: When kids start to grow bigger they will start having some growth sprout in them and they are adopting things quickly and they are likely to learn more. They will start having some great eyesight and they also start differentiating between colors so you can choose to go with the pastel colors as they will calm your kids when they play in their room and they will be happy to play and sleep in their room.
Preschool: When the kids start to reach the age where they are ready to go to the school then they will getting some different tastes and they also start having their own choices in color and patterns so in this stage you have to include your kids in the patterns and color selection so they will love to be in their room too but you need to select the final design.
Teens: When kids reach to the age of teens then they will have some great changes in their behavior and choices so you have to make sure that your kids will choose the designs and patterns according to their choices but you should recommend what's best for them.